| | |
| --- | --- |
| | Latest News |
2022 Season
10th May: Death of Roger Payne

| | |
| --- | --- |
| | It was with much sadness that we learnt that Roger Payne died on Tuesday 10th May aged 83. Roger was a great supporter of the Friendly League and was serving on the Committee, as he had done for many years, at the time of his death. We really valued his input and advice. Roger was a stalwart of The Little Clacton Tennis Club, who will also be mourning his loss. Roger was a very keen, and good, quizzer who appeared on many quiz shows including The Weakest Link (twice) and Fifteen-to-One. We send our deepest sympathy to all his family and friends. He will be greatly missed by the Friendly League. |
AGM — Wednesday 13th April
Christine Clark was elected as Chair to replace John Sambrook who sadly died last year, see Committee.
The Affiliation Fee was increased to £5. All other fees were unchanged.
The following clubs have affiliated to the Friendly League for the 2022 season and have entered the following teams:
AGM — Wednesday 13th April at The Colchester Officers' Club starting at 7.30

The Annual General Meeting (and fixtures meeting) will be held on Wednesday 13th April 2022 at The Colchester Officers' Club, St John's Green, Colchester, Essex CO2 7EZ starting at 7.30pm. The bar will be open if you wish to purchase refreshments.
If your club is planning on entering teams into the Colchester and District Friendly League this year, or players into the individual tournament, this is a great opportunity to find out about the other teams involved and arrange your fixtures for the year. Generally each club sends one representative but all team captains or representatives are welcome.
---
December 2021: Sad news — the death of our Chairman John Sambrook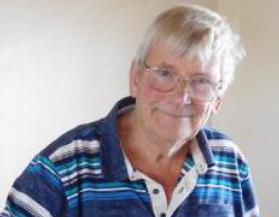 Tribute from John's family
We are deeply saddened to announce the passing of John Sambrook, 83 of Great Horkesley, Colchester. John passed away after a road traffic accident over the Christmas period. John is pre-deceased by his wife, Jean and is survived by his two children Alison and Robert and his two grandchildren.
Born and bought up in Barking, he met Jean in the sixth form at school and they remained together until her death in 2015 of Alzheimer's.
John worked for many years at British telecom and later, after early retirement, took on a role with the job centre. It was here that he was approached to work for The Princes Trust. This was a role that he found incredibly fulfilling as he had a hand directly in supporting small business owners bring their dreams in to reality.
John was loved by many who knew him. He had a very busy and active life and was very well known around the Colchester area.
He was an avid sports fanatic and was involved with the Colchester Friendly Tennis League for over 30 years, at first as a player and later moving on to chair committee meetings. He also enjoyed watching horse racing and the football and was a huge Leeds United fan. As well as being passionate about sport, he was a keen painter, having belonged with the same art group for many years.
John was a kind, loving, and supportive father and grandfather. He will be remembered for his generosity, eccentricity, quick wit and his brilliant sense of humour.
Tribute from Steve Oldacre, Friendly Tennis League Secretary

John became a member of the Colchester Friendly Tennis League committee in 1990 and then took to chairing the committee from 1993 and was still its chairman and an active member of the committee in 2021. A total of 31 years involvement. This knowledge was always helpful when ensuring the complementary nature of the league to the main Colchester and District League. He was always very enthusiastic and supportive when the committee needed to react to any issues raised by members and was very supportive to me in my role as secretary of the league. He always enjoyed attending the annual individual tournament finals day, encouraging players and presenting the winners trophies. He genuinely appreciated all the efforts of the many volunteers involved in making the day happen and always expressed this view to them. As a regular fixture for many years, he will be missed by many, including myself. RIP John
Tribute from Christine Clark

I met John at Phoenix Tennis Club in 1989 and played with him many times. He had a good ruse in that when his partner hit a ball that was very likely to go out, John would shout 'good shot'. This would unnerve the opposition and instead of letting the ball sail out they would try to hit it. John and his partners won quite a few points that way!
John always took part in Phoenix's monthly American tournaments which were supposed to start at 2pm but never did as we had to wait for John to arrive. So when we saw his car come through the gate we did the draw. This gave John his affectionate Phoenix nickname of 'the late Mr Sambrook'!
John didn't regularly play in the C&D Leagues but was willing to fill in when needed. So I played with him quite a few times and it was always hilarious. I remember sitting on the court with tears of laughter trying desperately to regain my composure after one of John's funny quips. On another occasion John and I had to play two very young superstars. We didn't expect to get a point, never mind a game off them. So we both retreated to the baseline and tried just to get the ball back. That worked better than we thought it would. On one point, one of the opposition played a silly shot and her partner made a very hurtful comment; she retaliated and they ended up arguing. John thought that this was hilarious and the more he laughed, the worse they played until we found we'd won! The looks on the faces of the rest of the opposition and our teammates were priceless!
It was always fun to be involved in the Friendly League, John obviously loved it and this showed up particularly on the Finals Days, which were always great family days and played in the true spirit of the League. We'll also remember our last AGM held by Zoom with great affection and not a little amusement.
I shall miss John so much, not just because of our love of tennis. We were both involved in the quiz league and he was for a time in my team to help out when one of my team mates had a long absence. We did lots of charity quizzes together, especially at The Officers' Club.
Also, I'm the Treasurer of The Colchester Sugarcraft Association, and John audited my accounts for many years. He wouldn't take any payment so we always made him a cake in thanks. So every time I saw him he'd ask when it was time to do the books as he fancied a nice bit of cake.
---
2021 Season
Finals Day — Saturday 11th September

Wivenhoe Tennis Club hosted this year's Colchester and District Friendly League Tournament Finals on Saturday 11th September 2021. This was the culmination of the tournament started in June this year with 78 applicants from 7 tennis clubs across the area playing in singles and doubles categories. At the finals there were representatives from Lexden Hill, Colchester Officers Club, Spring Lane, Dedham, Wivenhoe, and Little Clacton. Following the cancellation of the event in 2020 it has been great for people to play competitive tennis again and this was evident from the enthusiasm of participants and their supporters who watched the event. The sun even put in an appearance in the afternoon to add to the occasion.
The results of the tournament were as follows:
Ladies Singles won by Emily Skinner (Spring Lane) who beat Lingqing Jiang (Wivenhoe) 5-7, 6-4, 10-4
Mens Singles won by Paul Gloc (Colchester Officers Club) who beat Alex Temple (Lexden Hill) 6-1, 5-7, 10-5
Mens Doubles won by Sam Taylor and Chris Burridge (Spring Lane) who beat James Wallis and Ralph Charles (Spring Lane) 6-4, 6-4
Ladies Doubles won by Anita Filer and Sherry Hodgson (Spring Lane) who beat Freya Wallis and Olivia Milton (Spring Lane) 7-5, 6-2
Mixed Doubles won by Emily Skinner and Sam Taylor (Spring Lane) who beat James Wallis and Freya Wallis (Spring Lane) 6-1, 7-6
Veteran Ladies Doubles won by Christine Clark and Clare Smee (Wivenhoe) who beat Debbie Sainty and Caroline Weston (Dedham) 6-3, 6-3.
Veteran Mens Doubles won by James Wallis and Ralph Charles (Spring Lane) who beat Andrew Cartwright and Mark Risley (Little Clacton) 6-4, 7-6
Veteran Mixed Doubles won by Alex Temple (Lexden Hill) and Loess Overbury-Tapper (Colchester Officers Club) who beat Andrew Hodgson and Sherry Hodgson (Spring Lane) 6-4, 6-4.
At the presentation ceremony John Sambrook, who chairs the Colchester and District Friendly Tennis League Committee, presented the tournament cups and individual shields to the winners. In addition, Little Clacton were presented with the Shield for winning the Ladies League and the Mixed League Competitions 2021. John explained that because of the number of rain-affected matches this year, there was still one match to be played in the mens league which would decide who wins it.
John then thanked all the participants and their supporters for making the event so enjoyable and taking part in the spirit of the Friendly League. He gave special thanks to Sherry Hodgson, who organised the competition, and Christine Clark and Wivenhoe Tennis Club for hosting the event. Finally there were thanks to all the volunteer officials for umpiring the matches. He closed by acknowledging how good it had been to have competitive tennis again after a year based mainly in our own club bubbles.
Ladies Singles finalists
Emily Skinner (Spring Lane) (winner);
Lingqing Jiang (Wivenhoe)
Mens singles finalists
Paul Gloc (Officers' Club) (winner);
Alex Temple (Lexden Hill)
Mens doubles finalists
Sam Taylor & Chris Burridge (Spring Lane) (winners);
James Wallis & Ralph Charles (Spring Lane)
Ladies doubles finalists
Sherry Hodgson & Anita Filer (Spring Lane) (winners);
Olivia Milton & Freya Wallis (Spring Lane)
Mixed doubles finalists
James Wallis & Freya Wallis (Spring Lane);
Emily Skinner & Sam Taylor (Spring Lane) (winners)
Veteran mens doubles finalists
Andrew Cartwright & Mark Risley (Little Clacton);
Ralph Charles & James Wallis (Spring Lane) (winners)
Veteran ladies doubles finalists
Clare Smee & Christine Clark (Wivenhoe) (winners);
Caroline Weston & Debbie Sainty (Dedham)
Veteran mixed doubles finalists
Contenders for the Don Rampling Cup
Loess Overbury-Tapper (Officers' Club) & Alex Temple (Lexden Hill) (winners);
Sherry & Andrew Hodgson (Spring Lane)
15th July 2021:
Completion of matches affected during play by bad weather.
In light of the affect of COVID on this year's tennis league programme, and the amount of rearranged matches already this year, the Colchester and District Friendly Tennis League Committee have agreed to make a temporary amendment to the rules relating to matches that have to stop during play due to bad weather.
This changes the current requirement of the need for one team to have won 50 games (for 3-pair teams) for the match to count to a situation where, as long as two rounds of sets, have been completed, the winning team is the one who has won the most games when play had to stop. This score is then up-scaled when entered onto the league table to produce a result score based on 99 games played. This is similar to what happens to the 2-pair score when put on the league table.
What this means is that, for a match result affected by bad weather to stand, at least two rounds of sets have to be completed. For 3-pair teams, that would be 6 sets and for 2-pair teams it would be 4 sets. The winning team is the team with the most games, including any played as part of the third round of sets.
We hope this enables more games to be completed for this season and it will be reviewed at the next league AGM to see if it should be a permanent change.
This temporarily replaces Rule 3.f.
&nbsp
April 2021: The AGM was held on Thursday 15th April 2021 by Zoom. The following clubs have affiliated to the Friendly League for the 2021 season and have entered the following teams:
March 2021: The Friendly League committee have agreed to try to run the team competition and the individual tournaments this year, subject to the Government Covid rules and LTA guidance. They plan to hold their AGM via Zoom on Thursday 15th April 2021 starting at 6.30 (or 7.00 if 6.30 proves to be too early). Usually matches are arranged at the AGM, however this is not possible on Zoom so they will be asking each club to state which teams they are entering and then captains can contact each other by email or phone to arrange matches at a later date.
At the current time we believe that the C&D league will decide at their AGM what they will do this year and therefore the Friendly League will be holding their AGM later than usual to give clubs time to clarify the situation. They don't generally expect Friendly League matches to start much before June so this should not prove too difficult.
Only one place per club will be allowed at the Zoom AGM. If a club can't get a representative then an email stating which teams they plan to enter should be sent to the secretary (Steve Oldacre) before the meeting. Any questions should also be directed to the secretary.
---
2020 Season Cancelled
Due to the Coronavirus emergency there will be no Friendly Tennis League team or individual competitions. The Committee have discussed the option of reviewing the situation at the end of May to see if any activity can be possible, and although they will keep this in mind, it is highly unlikely that any tennis will be organised this year through the Friendly Tennis League.
---
News from previous years